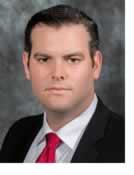 Ted McCrann is the Managing Director Natural Resources at The Austin Group Energy LP and he is based in Houston.
Previous Experience
Ted began his career with Atlas Advancement as a finance and accounting recruiter for Government Contracting in the Washington DC market. He was quickly promoted to Manager then Director after winning Rookie of the Year. 
Ted left Atlas Advancement in 2008 to start a small boutique recruiting firm. With the economic downturn and decreased activity in the government contracting space in Texas, Ted spent some time as a power broker and a market analyst before quickly returning to the recruiting arena. 
Ted joined TAGE in 2013 and has been instrumental in the expansion of the energy practice.
Education
Ted is an alumnus of the Hyde School in Woodstock, CT, where he graduated with distinction. Ted attended Lynchburg College in Virginia before beginning his career in Sales and Recruiting.
Family/Interest
Ted is happily married to his wife, Hillary and plans to raise his family in Houston. Ted is an active member of the Houston lacrosse community, where he coaches a boys' youth team and is the 3-time reigning points leader for the Houston Metropolitan Lacrosse Club. Ted is terrible at golf but loves to play and plays often.
Note from Ted:
"I like to act as a consultant for my clients, but also feel that it is important to offer career advice to my candidates. I prefer to be very straightforward and avoid the grey area. I think a good headhunter is aggressive by nature, but needs to focus on quality of delivery over cashing a check. Clients are not ATMs and candidates are not a commodity.".