| | |
| --- | --- |
| Office: | 281-945-4861 |
| Mobile: | 832-659-6140 |
| Email: | Email Steve |
| | |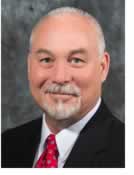 Steve McAleavy is the Managing Director – Marketing & Trading at The Austin Group Energy LP and is based in Houston.
Previous Experience
Steve has over 22 years' experience in recruiting beginning in 1988 with Search West in Los Angeles in the aerospace manufacturing market. He earned their 1988 "Rookie of the Year" award and stayed there until the defense spending cuts in 1989 and 1990 leveled the industry.
He moved to Houston in 1990 to attend Rice University with the intention of earning a PhD in Political Science. He finished his course work but having 2 daughters and a house he chose not to go forward with the dissertation and returned to recruiting in 1995 with Search Consultants International in Houston. There he focused on the emerging area of deregulated power and natural gas trading. During those years Steve was twice the #2 recruiter in the State of Texas.
Leaving SCI in 2003 Steve joined Manhattan Resources Inc. and became an equity owner and continued focusing in the Energy arena while training and motivating their recruiting staff.
After leaving MRI Steve spent time working on his own and joined The Austin Group Energy in 2015.
Education
Steve has a BA-Political Science from the University of Wisconsin Madison and he attended Rice University towards his PhD in Political Science.
Family / Interest
Steve is married and has 2 daughters, both of whom live NYC. He enjoys motorcycling throughout Texas and traveling with his wife and friends.
Note from Steve
"20+ years in recruiting will teach one a few things. Perhaps the most important is that to gain the trust of someone else you must be trustworthy. Whether dealing with a client or a candidate it is crucial that the conversation be honest. Only an honest exchange regarding ideas, questions, concerns, backgrounds, career desires, position specifics, company culture, etc. can produce the desired outcome for all involved."