| | |
| --- | --- |
| Office: | 281-600-8145 |
| Mobile: | 281-686-7559 |
| Email: | Email Paul |
| ICE Chat | pjohnson11 |
| | |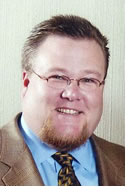 Paul Johnson is the President and Managing Partner of The Austin Group Energy LP. He is based in Houston.
Previous Experience
Paul joined The Austin Group Energy, LP from Management Recruiters International out of Boca Raton, FL., where he was an executive recruiter within the Engineering Industry Practice. Since joining The Austin Group Energy, LP , Paul has acquired almost 30 years of consulting experience within the Energy industry primarily working with deregulated arms of utilities, marketing companies, hedge funds and investment banks. In 1998, Paul became a partner with The Austin Group Energy, LP and is a key contributor to building a local and national energy practice.
Education
Paul attended Stephen F. Austin State University in Nacogdoches, Texas and is a veteran of the United States Marine Corps.
Awards
Ranked #1 career "lifetime" production 1995-2023
Ranked #1 single year "personal" production 2014
Ranked #1 single year "company" production 2014
Recorded company's largest single fee ever in 2014
Recipient - "Sparkman Cup" Award 2014
Past member of the prestigious "Pinnacle Society"
Family / Interest
Paul and his wife Tiphany have three beautiful boys. All three of his children are proudly serving our country in the United States Air Force and United States Marine Corps. Paul enjoys traveling and surfing the internet.