| | |
| --- | --- |
| Office: | 281-600-8123 |
| Mobile: | 713-557-6206 |
| Email: | Email Michael |
| | |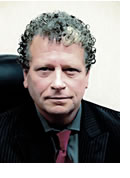 Michael Brentari joined The Austin Group Energy in 2016 and is currently leading our commercial, environmental, and renewables section as Managing Director - Commercial, Renewables, and EHS in our Houston Texas office.
His recruitment focus includes assisting our energy, engineering, and consulting clients with strategic hires that impact revenue growth by driving markets and clients into our client's portfolio. Within the EHS sector Michael assists clients in the recruitment of professionals in air quality, health & safety, remediation, and compliance.
Michael's career in search and recruitment started in the early 80's when he joined Search Consultants International becoming one of their principal consultants. His market focus was in the energy sector specific to power and oil and gas as well as chemicals. Michael achieved significant success taking a lead role in executing the recruitment strategy of his clients and over his career tenure has completed hundreds of hires through both retained and contingency client partnerships.
Recently, prior to joining The Austin Group Energy, Michael was an 'In-house" recruiter for the talent acquisition teams of two global environmental and engineering firms doing full cycle recruitment of both strategic market hires ("seller-doers") and senior level project delivery professionals.
Michael has achieved numerous awards in his career at the City, State, and National level for recruitment based on number of actual placements.
Prior to his career in recruitment, Michael served with the 2nd Marine Division at Camp Lejeune North Carolina. He is an avid and passionate guitarist, enjoys photography, and is active in physical fitness.